While reading the Stephen King memoir
"On Writing"
I came across the following fascinating tidbit...
Intrigued, I hit Google. I did not find an example of Wallace's Plot Wheels as I'd hoped, but discovered another interesting user, Erle Stanley Gardner, who wrote 119 novels of the cases of lawyer/detective Perry Mason using a variety of plot wheels to provide twists and turns, as detailed
HERE.
Interestingly enough, there is a link in the blog featured above the leads to the website of a Plot Wheel app you can buy ("The Brainstormer")
HERE
or try out the online version free
HERE
.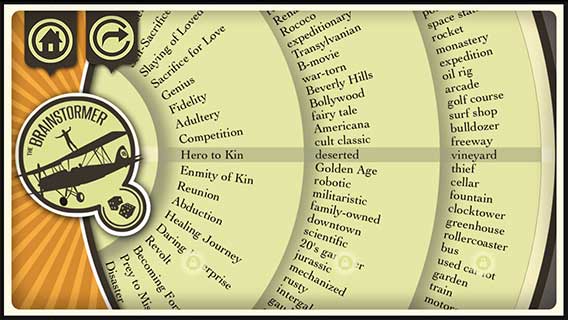 I find it encouraging and pleasing that have not only best selling writers employed methods not unlike our own, but that such a seemingly "new" innovation has actually been kicking around at least since the 1920's.